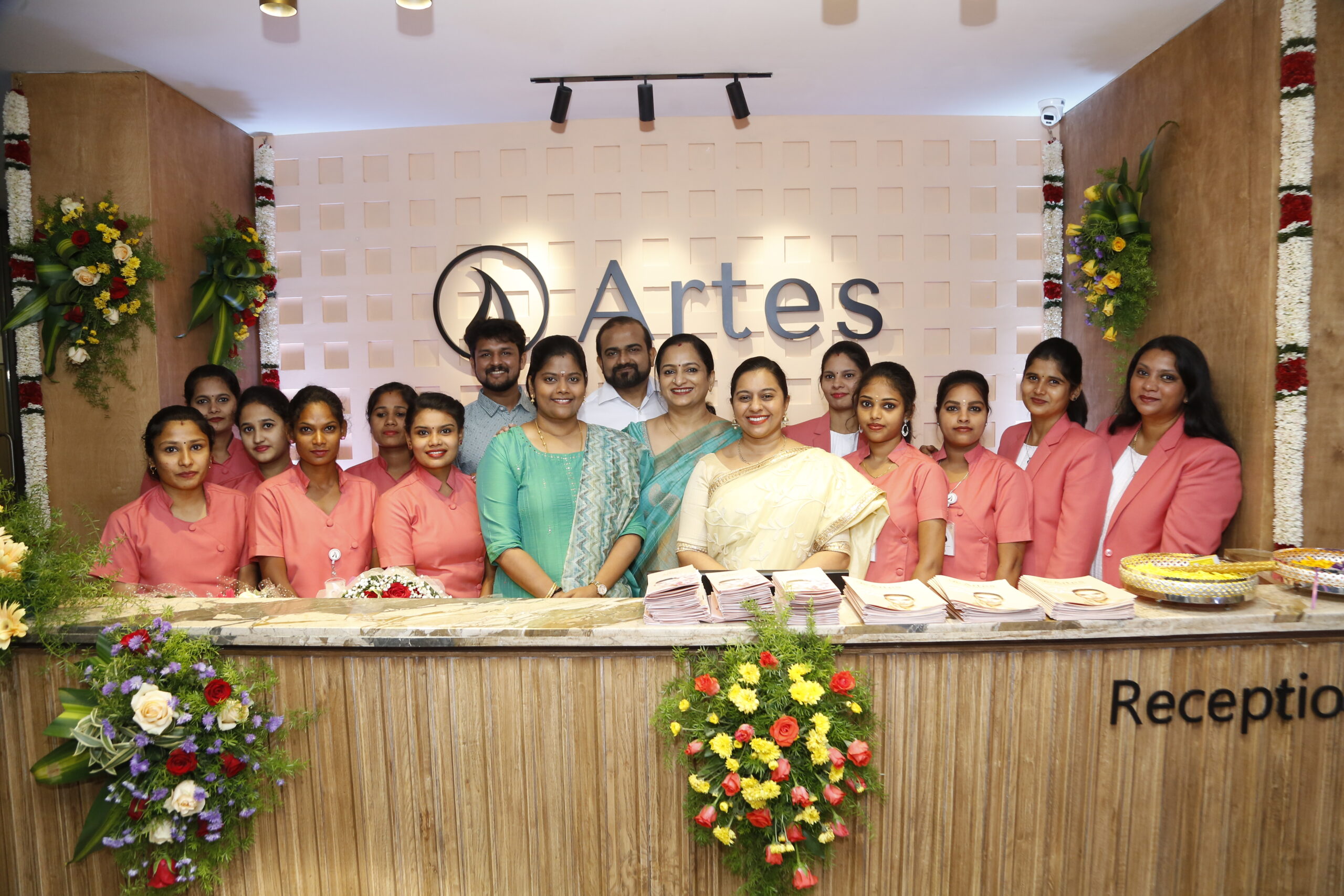 welcome to
Artes Skin & Hair Clinic
Performing expertise fine touch to aesthetics and wellness
Artes Skin & Hair Clinic a complete solution for cosmetology and cosmetic surgery. In 2017 Artes Hospitals teamed up to found Artes Cosmetology Centre which has become among the best known and well-respected practice for both Medical and Cosmetic skin care. It is located in the stadium bypass road Palakkad which is an emerging hub for business and recreational activities. The practice offers patients the most advanced cosmetic treatments utilizing the latest state of the art equipments available. It is the prime institution in Kerala that put forward the most advanced treatment modalities which include noninvasive and invasive (surgical) facilities. We use the best in segment and FDA approved devices and materials for dermatology cosmetology and cosmetic dentistry. Artes skin and hair clinic encompasses the perspective of the population and understand the acceptance level which is demanded by the culture and society with the international standards. We have assembled highly proficient staff of Dermatologist, Plastic surgeon, Aesthetic Medicines who provide artes with expert care for all cosmetic and skin issues this ranges from Hair Transplant to Laser nail treatments with technically sophisticated devices to creating and executing customized skin rejuvenation programs. In addition to amassing a loyal clientele artes staff and doctors are exposed to frequent training sessions to the most advanced technologies and treatment modus operandi with associated experts from USA EU and S. Korea.
View Our Services
SAFETY + HYGIENE

We take great pride in the work we do and the care for our clients. This is why we always ensure we always keep high levels of safety and hygiene practices at all times.

CUSTOMER SATISFACTION

We aim to please! The work we do is directly reflected by our clients and their level of satisfaction, and it's always important that everyone walks away happy with our service.

INNOVATION

Innovation is the driving force behind what makes us who we are. It enables us to constantly improve Satisfaction, our skill set and our range of unique treatment options.