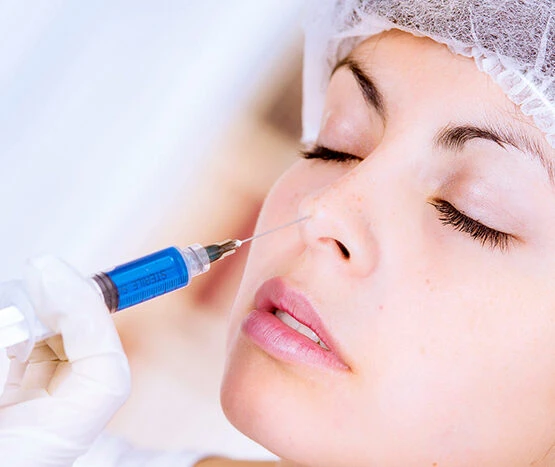 Non-Surgical Nose Job
Maybe you've been thinking about changing your look, but you're not exactly crazy about the idea of going under the knife. That's OK. Surgery's not for everyone.
Rather than cutting into the nose or shaving the bone, a non-surgical nose job entails injecting a hyaluronic acid-based dermal filler or PDO Threads into the nose to contour and enhance its appearance.
A non-surgical nose job can address aesthetic concerns including, but not limited to:
A droopy tip, perhaps caused by aging
A small tip
A bumpy bridge
A flat bridge
How is a Non-Surgical Nose Job Performed.?
At Artes Radiance, your non-surgical nose job will be performed by our professional injectionist, He'll inject a hyaluronic acid-based filler or threads into the areas on your nose that you want to change. Next, she'll massage the injection sites to achieve the results you discussed with her. When the procedure is complete, she'll explain aftercare to you.
A non-surgical nose job offers several benefits:
no surgery
no downtime
it's a quick procedure
you'll see immediate results
The procedure is safe and effective, and you'll notice a change in your appearance right away. It's important to note that results are temporary, usually lasting approximately eight months. If you want to maintain your new look, you'll need to undergo a non-surgical nose job again at that time.
If you're unhappy with the size of your nose and want to reduce it, a non-surgical nose job will not be effective. In this case, you may want to pursue rhinoplasty.